We are working on the wetlands restoration plan for our Manawatu Kukutauaki Ngati Hinemata land.
This year's focus is more weed control, supporting our previous year's plantings and then new plantings in mid-winter when the plants have a good chance of taking. Some of the significant weeds we need to control are the introduced willows, which are chocking the streams and preventing the native kahikatea from re establishing.
In March the Department of Conservation (DoC) are doing some aerial spraying of willow and we have negotiated for them to include the remaining old self-sewn willows in our wetlands in their eradication programme.
Those that are near water are being drilled and poisoned, ensuring that this eradication programme will not affect any other plants.
It is greatly effective support, and is a real help in terms of our weed control programme.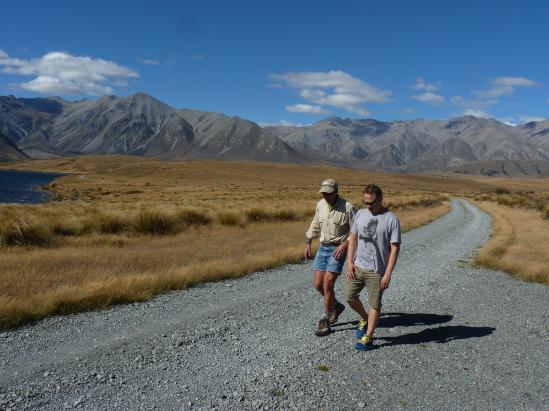 Chairman, Johnny McGregor
We are grateful for the continued partnership of organizations like DoC, as well as the regional council.
"For the willow spraying programme's scientific information take a look at this report done on aerial spraying of willows (amongst other invasive weeds) undertaken by DoC
It shows that this is the most efficacious form of willow eradication with a 95% success rate."
Also check this page for information about wetlands ...