AGM Postponed due to Flooding
The AGM planned for 11 am at Foxton Memorial on 20 June 2015 Hall is postponed due to flooding. It will now be held on 11 July 2015 at 11 am Foxton Memorial Hall.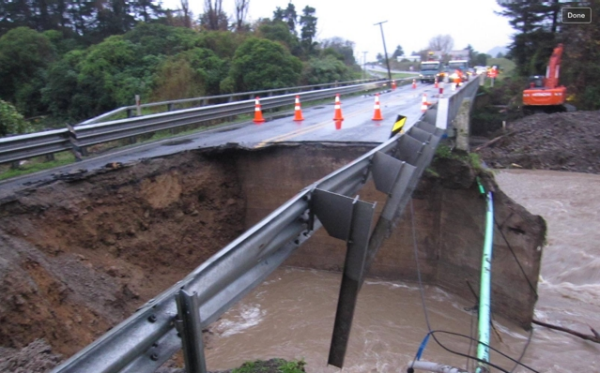 " A section of State Highway 1 between Otaki and Levin was closed after the Waikawa Stream Bridge was severely damaged. NZTA were originally hoping to open it by Sunday, but were bullish about reopening it by late afternoon or early evening Saturday.
Significant surface flooding and slips also closed a plethora of roads in the Kapiti Coast Region, with between 40 and 80mm of rain falling in the last 24 hours.
The Manawatu Gorge on State Highway 3 is now closed. Drivers between Taupo and Wellington will need to use State Highway 2, travelling via Napier.
NZTA's Anthony Frith urged any drivers who could, to stay home. "
Stuff, 20 June 2015