AGENDA
AGM for Manawatu Kukutauaki No. 3 Section 2B1 Trust is 1.00 pm, Saturday 26 October 2019, at Kereru Marae, 488 Koputaroa Road, Koputaroa, Manawatu-Wanganui, 5575
1. Whakawhanaungatanga/mihimihi
2. Shared kai/whānau lunch
3. Te Ripo o Hinemata report (whānau wetlands restoration project)
4. URGENT NEW ADDITION - NZ RAIL
RAISES PRICES OF ACCESS TO D.O.C OUR LAND WILL BE INACCESSIBLE TO US FOR PLANTING AND MAINTENANCE
5. Annual and financial reports
(incl IRD return)
6. Recommendation for dividend payment
7. Future plans for the trusts' lands
8. Removal of trustees resolution
9. Call for nominations (election and appointment to happen at the 1st meeting in 2020)
10. Te Kenehi to speak on Matakarapa 5 (marae and urupa) and Koputoroa Stream pollution from HDC storm-water works at Levin.
11. Presentation of Kereru-Matakarapa Island Committee Incorporated Financial Statements
12. Contract a person to update owners contacts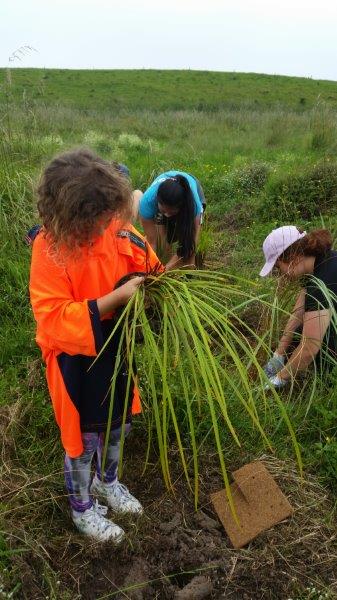 Kia ora anō whānau,
Here is a link to the advert for the AGM in the Manawatu Standard. click here
If you can not make it to this meeting please send someone from your whanau to represent you.
Can you please send this link out to everyone you feel would be interested.
Regards
Johnny,
Chairman
Te Ripo O Hinemata Wetland is 18.9 hectares of freshwater wetland on a floodplain of Koputaroa Stream.
The main wetland from Koputaroa Stream to the south and east are separated by a stopbank and the North Island Main Trunk Railway forms the north-western boundary.
The surrounding landscape is dominated by grazed pasture and crops with scattered indigenous trees.
The Trusts priority is the restoration and revitalisation of our Wetlands.
We want to strengthen the connection of our whanau, especially our children, to the Whenua.
We have whanau plantings, two or three times a year with the help, support and supervision of DOC.
The Wetland has historical, cultural and spiritual significance to Kereru Marae.
We see our ecological restoration as the redevelopment of mahinga kai and taonga, including traditional plants for weaving, kakaho and tukutuku.