Hone is a current director of one of (Wakatū Incorporation) and Kono LLP, both of which are situated at the top of the South Island.
He is also on the Executive Council of the Federation of Māori Authorities (FOMA) and Te Tau Ihu o te Waka ā Maui representative.
With other governance roles covering the Trade For All Advisory Board (TFAAB), Land & Water National Science Fund Board, the Sustainable Seas Māori Advisory Board, Volunteer Service Abroad Executive Council. Professionally he has 15 years' experience as a CEO. Most recently CEO for Forest & Bird, and CEO of PINZ (an international export services company).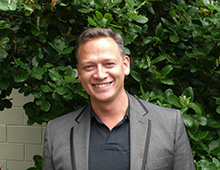 With 30 years of professional international experience (export services, state sector reform, & social infrastructure) as well as commercial business governance experience. Having worked in 14 Pacific states, and as a consultant or Project Director/Manager throughout Asia, the GCC/Middle East working for IFIs including the Asian Development Bank (ADB), World Bank, UNDP and governments direct. Hone has a keen interest in working with volunteer organisations (formerly CEO of NZ's leading environmental NGO, Royal Forest & Bird Protection Society of NZ) and currently serving as Chairman on the Council of (VSA) working with partners in developing economies, civil society, indigenous groups and commercial entities.
He is a guest lecturer at Victoria University of Wellington on the Hei Rata Whakaruruhau programme for emerging Māori leaders in partnership with Te Pūtea Whakatupu Trust. Education regarding leadership tools drawn from a range of Māori, non-Māori and global sources, examining how leadership themes link back to their own tribal, Māori land trust or company workplace strategy and culture. He also guest lecturers for Kellogg Rural Leadership programme for emerging Agribiz leaders.
His background includes a varied professional career that covers Ministry of Defence, NZ Treasury Department (Reserve Debt Management Office), Castrol Oil, IndoSuez (Merchant Bank), Ministry of Foreign Affairs & Trade, and the New Zealand Qualifications Authority (NZQA). Hone has also been a primary school teacher and a private pilot (fixed-wing).